360 Virtual Tours & VR Experiences
 Trust us: Google Street View Accredited and a leading creator of 360 VR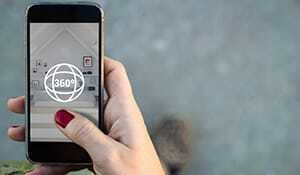 Let your customers walk around, explore, and interact with your business like never before.
All our VR guides are highly interactive allowing the viewer to interact with information hot spots, video guides and contact forms.
WaveFX are a UK based video company that specializes in web based virtual tours supporting full VR and Google's Street View technology.
Quality is everything; we invested in the industry leading Insta360 Pro an 8K camera which produces high quality, colour rich imagery to really show case your environment.
We're confident your clients and customers will love this new technology. Please do get in touch to talk about your latest video idea or project.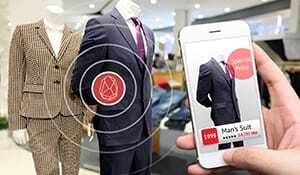 An interactive video is an online video experience that allows the viewer to get involved and decide what they'd like to see, discover and do next.
Take your videos (conventional and 360) to a new level of engagement by including clickable areas called "Hot Spots" which perform an action when clicked.
Hotspots are animated icons which appear throughout your video, displaying product information, images, web links, videos and contact forms. This really is video plus plus.
Let your customers explore, interact and engage with your business like never before.
This is a completely bespoke digital experience customisable to suit your business and marketing campaign.
We are a trusted Google Street view agency which means we can add your 360° VR imagery to the Google platform for maximum exposure with minimal hassle.
At our heart we are all professional photographers bringing traditional skills such as photo retouching and editing to your project with the aim of producing stunning imagery and outstanding digital content to assist your marketing campaign.
Google maps integration allowing your customers a unique experience whilst driving engagement and search traffic to your website.
People today do a vast amount of research before they decide to book, buy or call and a strategically designed VR tour using Google Street View technology is one of the fastest and most affordable ways to promote your services and business.
Our 360° Showreel – Have a play…
Bespoke interactive 360° video

View with or without VR glasses

No extra plugins to install

Works on any device anywhere

Professional 360° Photographers

Trusted Google Street view agency
Recent 360° video projects
Jamie
2023-11-20T16:56:37+00:00
Recently voted as Scotland's most romantic glen, [...]
Jamie
2023-11-20T16:43:16+00:00
In our latest journey we've produced a [...]
Jamie
2023-11-20T16:55:09+00:00
Meet Cambridge is the official, free venue-finding [...]
Happy clients we're proud to be working with
"WaveFX provided a friendly and efficient 360 virtual tour service that allowed us to capture our event to the highest possible standard. There is no doubt we will be using this social media streaming company for our next event and we highly recommend them to all their potential customers"
WaveFX are incredibly responsive 360 virtual tour company, with a refreshing approach to filming and live event streaming – 100% recommend this streaming company for all events
Nothing was too much trouble and everything was completed on time and brilliantly executed. The 360 virtual tour feedback from our viewers and client was outstanding