Virtual Event Production Company
We create and produce professional virtual events that viewers really want to watch
Virtual events allows people to communicate and share presentations in real-time without being physically located together.
We add value by supplying professional equipment, knowledge and crew to one location, so your host venue becomes more like a TV studio.
For advice or a quote – email or call 01223 505600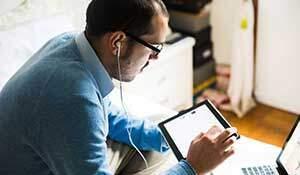 Involve remote presenters and panelists into your live event, conference or meeting. We use professional Skype and Zoom tools to manage the remote contributors seamlessly into your event, allowing for real-time contributions and Q&A.
Unsure how or where to stream to?  Please do get in touch we'd be happy to talk through all the options for your virtual events, meeting or idea (however crazy).
Think of a TV news debate or chat show, we film your physical presenters in any location; they introduce the virtual presenters and also chair any Q&A from both the physical/virtual panellists and online viewers.
Sounds complicate but we're here to make it simple.
FREE Download one of our virtual meeting backgrounds to hide the washing-up and keep you looking good.
We are a trusted virtual events company and webcast regularly to all the major platforms.
Need help deciding where to stream, please just ask
Recent live streaming projects
Jamie
2018-10-23T12:09:59+00:00
WaveFX a video and webcasting production company filmed and streamed Natalie [...]
Jamie
2018-05-23T16:03:50+00:00
Commonwealth Summit LIVE webcast from Buckingham Palace This week the UK [...]
Jamie
2018-10-23T12:22:45+00:00
The West End production of Motown the Musical opened this month [...]
"WaveFX provided a friendly and efficient service that allowed us to capture our event to the highest possible standard. There is no doubt we will be using this social media streaming company for our next event and we highly recommend them to all their potential customers"
WaveFX are incredibly responsive social media streaming company, with a refreshing approach to filming and live event streaming – 100% recommend this streaming company for all events
Nothing was too much trouble and everything was completed on time and brilliantly executed. The feedback from our viewers and client was outstanding
Happy clients we're proud to be working with