eSports webcast company – event filming & streaming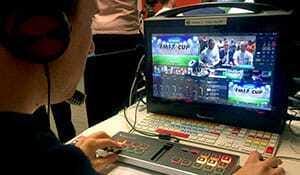 Trust us: We are an award winning production company filming and streaming hundreds of events and webinars every year. We only send out highly experienced crews with the very latest equipment including backup systems and 24/7 technical support.
Our job is to demystify the streaming process, we won't talk techy and we'll be on hand to guide you through every stage of your eSports webcast. If you're just looking for advice or exploring streaming for the first time, please do get in touch.
We can help with as much or as little of the production as needed, if you require a full multi camera vision mix, sound engineer and PA or just a chat about options, please just let us know.
Unsure how or where to stream to?  Please do get in touch we'd be happy to talk through all the options for your eSport webcast.
For advice or a quote – email or call 01223 505600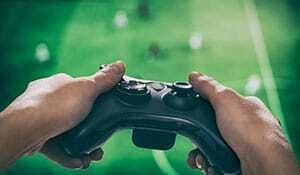 eSports is a growing internet phenomenon which attracts huge online audiences and even bigger corporate sponsorship.
WaveFX is a full service video streaming service provider working with clients and partners on the very latest in live eSports and experiential sporting events.
We've streamed Sega's Football Manager World Cup Final via Facebook, YouTube and Twitter to a huge online audience sponsored by a mainstream online betting site. Also the legendary Boxing announcer Michael Buffer doing live shout outs of "Lets Get Ready to Rumble" on Facebook Live.
Top eSports players can earn over a £1m a year and like regular sporting hero's train for long hours studying their opponent's strategy and technique.  In 2015, 36 million online viewers streamed the League of Legends World Finals online.
If you'd like to discuss your latest gaming idea or eSports webcast please do get in touch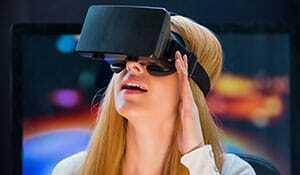 360° VR live streaming offers the online viewer the very best seat in the house, creating an engaging and interactive experience with or without a VR headset.
Quality and experience matter: We are an award winning event streaming company operating throughout the UK, Europe & USA
Trust us: All our team come from an event and video production background and are specialists in live streaming events to any 360° platform, including Facebook and YouTube.
360 eSports streaming is a new service that broadcasts your wedding or special event live, online to an unlimited, worldwide audience of family and friends!
Let's have some fun: This technology really is amazing and we love a challenge, please do get in touch to talk through your event or eSports production..
Call Adrian 01223 505600 or email 360@wavefx.co.uk
We are a trusted eSports webcast company and stream regularly to all the major platforms.
Need help deciding where to stream, please just ask
Monetise your live broadcasts with "Pay to View" and continue to earn revenue with recorded "video on demand"
You're in total control: set your own ticket price and broadcast schedule, we link your live event directly to your bank account making it simple to accept all major credit cards and keep track of revenue.
Its simple: Enable multiple pricing and subscription options including coupons to best suit your ticketing needs.
From our experience webcasting a live event on-line actually promotes attendance for the following year. Those choosing to watch on-line are normally colleagues who would not normally attend due to distance, time constraints or company position.
View an example of how your  "Pay to View" website could look
Recent live streaming projects
Jamie
2018-10-23T12:09:59+00:00
WaveFX a video and webcasting production company filmed and streamed Natalie [...]
Jamie
2018-05-23T16:03:50+00:00
Commonwealth Summit LIVE webcast from Buckingham Palace This week the UK [...]
Jamie
2018-10-23T12:22:45+00:00
The West End production of Motown the Musical opened this month [...]
"WaveFX provided a friendly and efficient service that allowed us to capture our event to the highest possible standard. There is no doubt we will be using this video production company for our next event and we highly recommend them to all their potential customers"
WaveFX are incredibly responsive 360 video production company, with a refreshing approach to filming and live event streaming – 100% recommend this streaming company for all events.
Nothing was too much trouble and everything was completed on time and brilliantly executed. The feedback from our viewers and client was outstanding
Happy clients we're proud to be working with