TEDx Filming Company – available throughout the UK
Helping you professionally film and live Stream your next TEDx event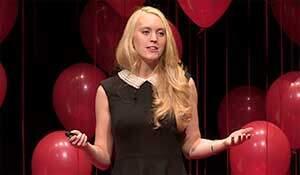 We've filmed many TEDx events and we can help meet and exceed the recommended TEDx guidelines for filming, streaming and event production.
We're happy to help and advise, so please do get in touch
We can help with as much or as little of the production as needed, if you require a full multi camera vision mix, sound engineer and PA, lighting or stage designer, please just let us know.
TEDx are great fun and our friendly crew will become part of your team, putting the presenters at ease and liaising technically with the venue to insure your event is the very best it can be.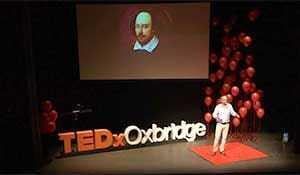 Our basic TEDx filming package includes everything you need to film, edit and share your presentations
Filming Package:
– 3 HD cameras (wide, close and audience)
– Live vision mix, cameras, sound and PowerPoint
– Audio taken from venue
– Fast edits, uploaded edits within 24 hours
– 2 Professional proactive WaveFX crew
– Fully insured and PAT tested equipment
– Extra cameras are available
– Free advice (technical & speaker support)
If you require any extras or a bespoke quote, please just let us know.
Package cost £1250 + travel & vat
Live event streaming to social media is low cost, highly engaging and accessible to everyone.
We can live vision mix all the cameras, PowerPoint and graphics to any social media platform you choose including Facebook and YouTube.
Our job is to demystify the streaming process, we won't talk techy and we'll be on hand to guide you through every stage of your webcast.
Our webcasting package includes:
– Vision mixer
– Friendly proactive crew
– Help setting up the webcast & promotion
– Venue internet checking service & test stream
Webcasting package from £750 + travel & vat
Recent Live Event projects
Jamie
2023-11-20T13:37:12+00:00
For hosting and capturing memorable events, there [...]
Jamie
2023-11-20T13:37:33+00:00
Webcasting has become essential for businesses and [...]
Jamie
2023-11-20T13:38:22+00:00
Roy Shepard executive producer explains why you [...]
TEDx Filming Company WaveFX deliver three things in spades; creative ideas, world class execution, and a team of exceptionally nice people – everything you need to create a great video.
Jamie and Charlotte immediately understood what we were looking for, put our clients at ease during the production process and were an absolute pleasure to work with. We were thrilled with the results and one of the videos was incorporated into a marketing campaign for which we received a National HEIST Marketing Award.
Thank you again. If a thing is worth doing, it's worth doing well, and you did brilliantly
Happy clients we're proud to be working with