Teradek Hire: Bolt 1000 Deluxe Wireless Video Transceiver Kit
Transmit visually lossless SDI/HDMI video up to 1000ft with no delay.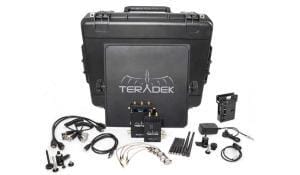 Bolt 1000 is a premium wireless video solution for cinematographers, broadcasters, and live event production. It transmits visually lossless 4:2:2 video over the unlicensed 5GHz band at less than 1 millisecond of delay.
Bolt's new firmware ensures your system reaches its full potential right out of the box. They have also improved reconnect times so your wireless link is restored instantly when you come back into range.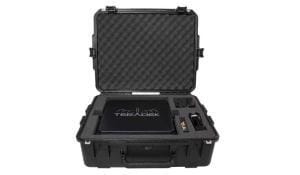 The Bolt 1000 Deluxe Kit has everything you need to get up and running with Bolt.
It comes with a Bolt 1000 Transmitter and Receiver set with options for 1 or 2 Receivers, an antenna array to improve reception, a V-Lock Battery Mount plate for the Receiver, that can all fit with the included flight case.
The Bolt 1000 transmitters are 20% smaller than previous systems and lighter too.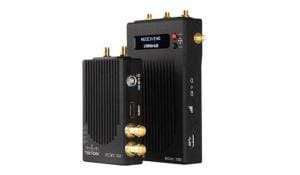 Great Features:
– Wirelessly transmit HD Video/Audio up to 1000 ft
– Less than 0.001 seconds latency
– Rapid Reconnect
– Built In HDMI/SDI Converter
– Real-Time Frequency Adjustment
– Multicast up to 4 Receivers
– Support metadata, timecode, and start/stop flags
Jamie
2018-10-23T12:09:59+00:00
WaveFX a video and webcasting production company filmed and streamed Natalie [...]
Jamie
2018-05-23T16:03:50+00:00
Commonwealth Summit LIVE webcast from Buckingham Palace This week the UK [...]
Jamie
2018-10-23T12:22:45+00:00
The West End production of Motown the Musical opened this month [...]
"WaveFX provided a friendly and efficient service that allowed us to capture our event to the highest possible standard. There is no doubt we will be using the WaveFX team for our next event and Teradek hire, we highly recommend them to all their potential customers"
They have over delivered on every project and Teradek hire.  Great to work with and a cost effective. An efficient and proactive resource.
WaveFX are incredibly responsive, with a refreshing approach to filming and live event streaming – 100% recommend
Happy clients we're proud to be working with