Event WiFi for live streaming in remote locations
Next level mobile webcasting with Teradek Link Pro Backpack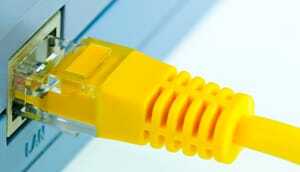 The ideal internet connection
The internet is obviously crucial for live streaming, which is why we conduct an on-site test in advance of any event.
Internet availability and connectivity varies wildly from venue to venue we recommend asking for a dedicated fixed line connection with 20mb up/down speed.
Don't worry, we will gladly help setup the line and liaise with the venues technical team.
For advice or a quote – email or call 01223 505600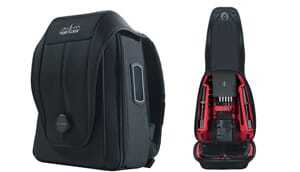 Our remote internet backpack
Access fast internet anywhere you go with our portable Teradek Link Pro backpack. Whether you require connectivity in a WiFi blackspot or remote areas.
Ultra portable, robust and reliable
– Bond Ethernet, WiFi, & cellular modems
– High speed internet connectivity
– 2.4 / 5GHz | 802.11ac WiFi with 1000 ft. range
– V-Mount battery connecter
– 4 performance 3G / 4G/ LTE modems
– Use any sim from Vodafone, EE, BT etc.
– Core subscription required for bonding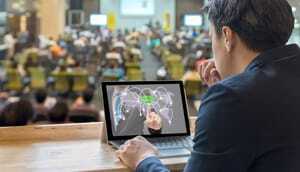 Our Teradek Backpack allows anybody to surf the web, check their email, upload files, or even stream live video online from areas they otherwise couldn't before.
The Link Pro is a high performance bonded 4G WiFi Access Point giving webcasters, event organisers and production companies, high speed internet access at any location. Wireless reception for the Teradek modems is greatly enhanced with two high gain antennas attached to the interior of the backpack.
For advice or a quote – email or call 01223 505600
Monetise your live broadcasts with "Pay to View" and continue to earn revenue with recorded "video on demand"
You're in total control: set your own ticket price and broadcast schedule, we link your live event directly to your bank account making it simple to accept all major credit cards and keep track of revenue.
Its simple: Enable multiple pricing and subscription options including coupons to best suit your ticketing needs.
From our experience webcasting a live event on-line actually promotes attendance for the following year. Those choosing to watch on-line are normally colleagues who would not normally attend due to distance, time constraints or company position.
View an example of how your  "Pay to View" website could look
Recent live streaming projects
Jamie
2018-10-23T12:09:59+00:00
WaveFX a video and webcasting production company filmed and streamed Natalie [...]
Jamie
2018-05-23T16:03:50+00:00
Commonwealth Summit LIVE webcast from Buckingham Palace This week the UK [...]
Jamie
2018-10-23T12:22:45+00:00
The West End production of Motown the Musical opened this month [...]
"WaveFX provided a friendly and efficient service that allowed us to capture our event to the highest possible standard. There is no doubt we will be using ther event wifi service for our next event and we highly recommend them to all their potential customers"
WaveFX are incredibly responsive event wifi and webcasting company, with a refreshing approach to filming and live event streaming – 100% recommend this streaming company for all events
Nothing was too much trouble and everything was completed on time and brilliantly executed. The feedback from our viewers and client was outstanding
Happy clients we're proud to be working with