Freelance Vision Mixer for events and webcasting
Tricaster and LiveStream Studio vision mixer/encoders also available to hire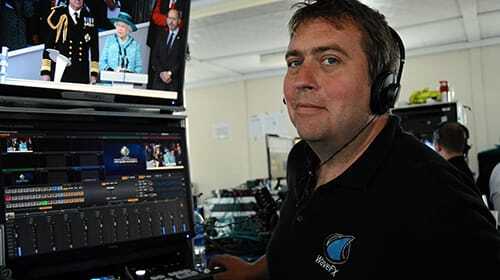 Vision mixing events, conferences and webcasts is what we do every day and we feel confident we can help you connect with your audience. We understand how important your event is so we only send highly experienced friendly crew trained with the very latest equipment.
Trust us: we've worked with some of the world biggest brands, charities and events including Microsoft, Tesco's and the NHS.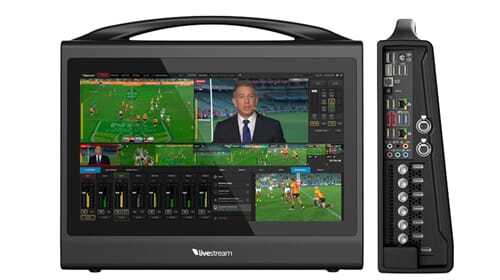 Full HD vision mixing unit and operator
– Perfect for streaming events and conferences
– Supports up to 5 HD cameras
– 20 Hours of Broadcast Quality Recording
– Project, Record  & Stream simultaneously
– Professional Proactive operator
– Stream to Facebook and YouTube
Cost from: £750 per day + vat & travel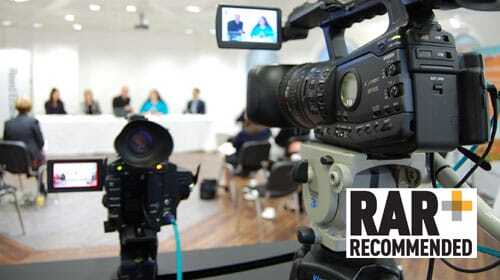 Whether you require single camera coverage of your event, or a multi-camera set-up with vision mixing, we can supply the right equipment with highly experienced, flexible pro-active crew
We regularly work with production companies, event organisers and venues to offer their clients a webcasting service. We are a completely white label streaming company and happy to wear any company T-shirt
Webcasting kit frequentingly rented with freelance vision mixer
Jamie
2018-10-23T12:09:59+00:00
WaveFX a video and webcasting production company filmed and streamed Natalie [...]
Jamie
2018-05-23T16:03:50+00:00
Commonwealth Summit LIVE webcast from Buckingham Palace This week the UK [...]
Jamie
2018-10-23T12:22:45+00:00
The West End production of Motown the Musical opened this month [...]
"WaveFX provided a friendly and efficient service that allowed us to capture our event to the highest possible standard. There is no doubt we will be using the WaveFX team for our next event and their freelance vision mixer, we highly recommend them to all their potential customers"
Their freelance vision mixer Adrian  has over delivered on every project.  Great to work with and a cost effective. An efficient and proactive resource.
WaveFX are incredibly responsive, with a refreshing approach to filming and live event streaming – 100% recommend
Happy clients we're proud to be working with